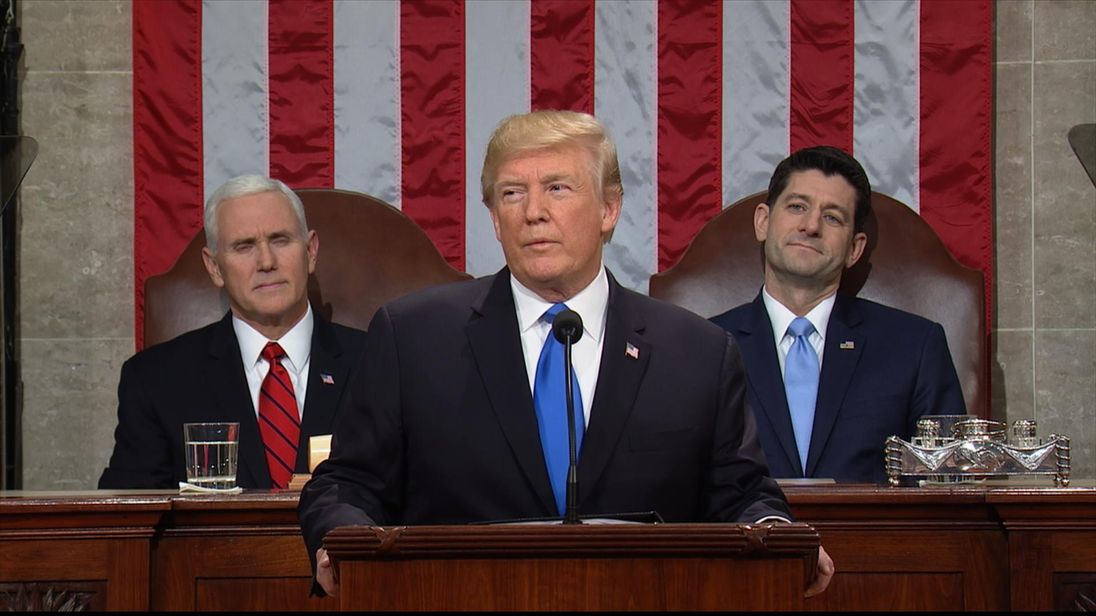 "Americans love their country. And they deserve a government that shows them the same love and loyalty in return."
There was a hardline tone too, as Mr Trump emphasised his desire to tighten immigration policy with an emphasis on protecting American citizens.
In a reference to the current precarious predicament of children brought illegally to the United States, known as "dreamers", he said: "Americans are dreamers too."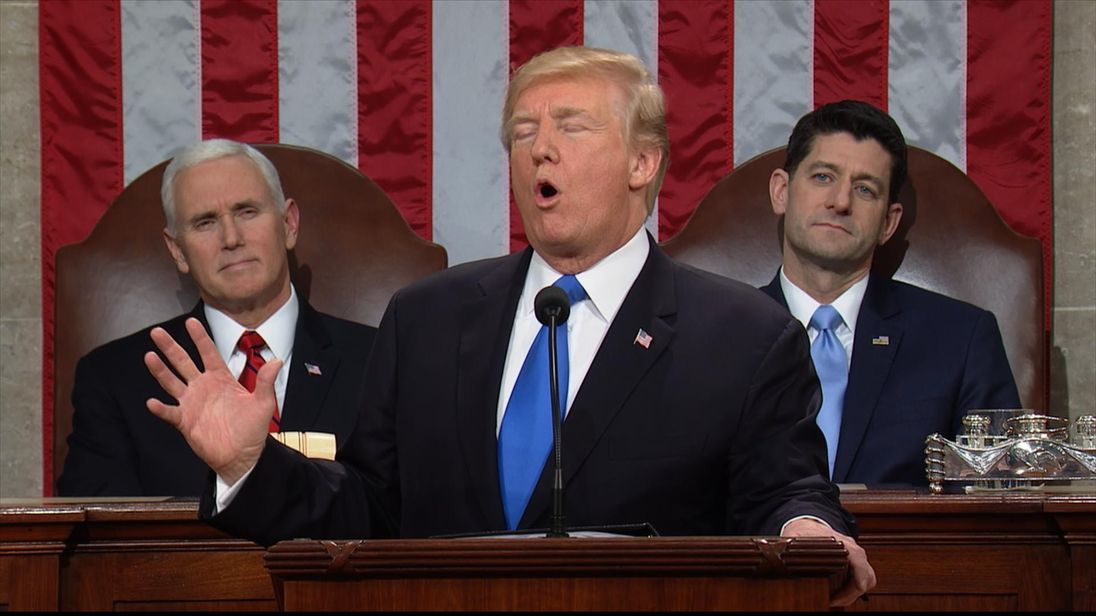 Mr Trump emphasised the threat posed by gangs like MS-13, broadly linking immigration to crime and the destruction of communities.
As he began speaking, the White House announced that the President had signed an executive order reversing an Obama administration decision to close Guantanamo Bay military prison.
He also emphasised growing threats abroad, calling North Korea "a menace that threatens our world" that will be met with "American resolve" as he honoured the parents of Otto Warmbier, the American student and tourist who died after serving a hard labour sentence in North Korea.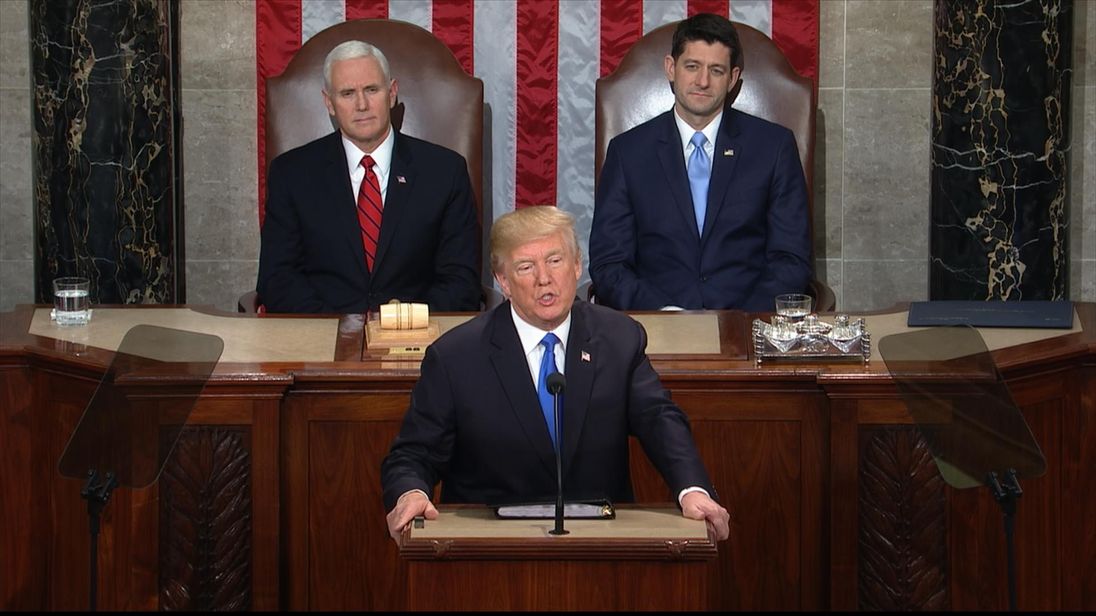 It was a typically wide ranging speech, touching on issues including bringing down the price of prescription drugs, trade deals, infrastructure spending and the fight against Islamic State.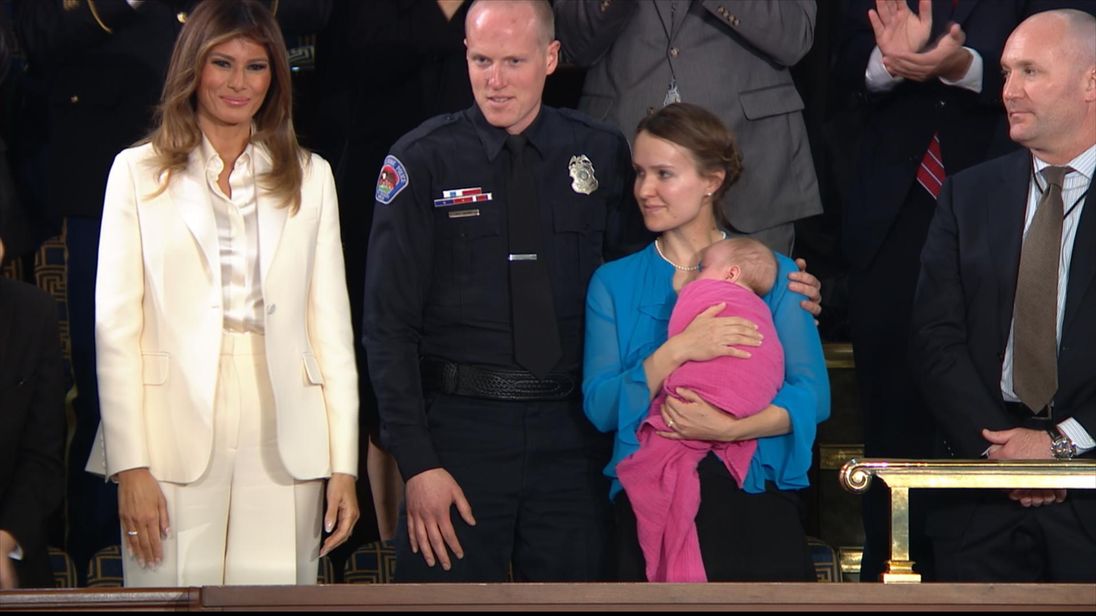 But the address was fiercely criticised by Democrats, some of whom boycotted the event in protest.
Many stayed seated during the President's speech, and did not clap when their Republican counterparts did.
Democratic congressman Joe Kennedy, son of Robert F Kennedy, gave his party's official response.
He said: "It would be easy to dismiss the past year as chaos. Partisanship. Politics. But it's far bigger than that.
"This administration isn't just targeting the laws that protect us – they are targeting the very idea that we are all worthy of protection.
"Bullies may land a punch. They might leave a mark. But they have never, not once, in the history of our United States, managed to match the strength and spirit of a people united in defence of their future."